When you start automotive photography, it's useful to deal with retouching as well. Especially when your pictures become more artistically you will need software for retouching like Photoshop. However this is no problem. Retouching is fun and offers you many possibilities to develop your pictures in a more impressive way. 
If you did not become in touch with editing yet, you can start with the free software GIMP. I started retouching with GIMP as well – years ago. Later then, after learning the basics of retouching, i moved from GIMP to Photoshop CS6
Which Camera is suitable for automotive photography?
First thing. It's not crucial which body you use. You wont need the most expansive camera body when you start. However you should use an DSLR, but you can definitely start with an lower priced model. Certainly you can take some good shots with phone as well, but you are extremely limited. You will need perfect light conditions and you haven't any type of additional equipment. This additional gadgets like changeable lenses or light technique you going to miss later. There is nothing against a lower priced DSLR model when you start automotive photography. Particularly with a solid lens you can deliver high quality automotive photography. More crucial than invest in the most powerful camera body is to choose your lens and appurtenance. Later you can still upgrade your camera body.
Mirrorless system cameras
The mirrorless system cameras have established themselves as an equivalent and future-oriented alternative to the DSLR. The system cameras are much more compact, but offer comparable image quality and also have interchangeable lenses. The system cameras, however, have a different lens connection and thus their own lenses. The DSLR camera lenses can, however, be made usable by means of an adapter on the mirrorless system cameras from the same manufacturer.
Good lenses for car photography
If you buy a new camera, you will probably get a kit lens inclusive. At Canon and Nikon for example that means you would get their 18-55mm lenses. Both lenses by Canon and by Nikon and similar lenses by other manufacturers are good enough for starting with car photography. Their focal width range is perfect for automotive photography at all. I am actually using the Sigma 17-50mm as my daily driver on my Canon 1000D and i am able to implement nearly every of my ideas.
A 50mm fixed focal width lense is also supposable and you will get at every of the big camera manufacturers. Especially as an beginner you will make fast progress learning photography by using such a lens. They are pretty cheap in costs and deliver great image quality. So i recommend you a fixed focal width lense warmly for your starting equpment to learning car photography more effective.
Not recommendable in my mind are super zoom lenses with a huge focal width. In automotive photography you won't need that gigantic width. Normally i don't use more than 50mm.
If you want to read more about suitable lenses, read our posts about suitable lenses for auto photography.
Attention: As a third party manufacturer, Sigma supplies your lenses in different versions that are adapted to the manufacturer. So make sure to choose the right version for your camera model.
More automotive photography equipment: Tripods
When you are starting automotive photography, a tripod is probably very useful for you. Especially when it's dark outside you won't be successful without. In terms of longer exposure times you will have problems to keep your camera free of any movements. Otherwise you easily mount your camera on your tripod and you don't need to keep the camera in your hands. I use my tripod constantly, also in daytime. So i am able to take several shots of one picture which can be an huge advantage in retouching. Furthermore a tripod my help when you are using a polarizer. For the tripod you need, it's crucial to know which weight it may carry, and this depends on your camera's weight. So you take your camera body and weight it together with your heaviest lense. The tripod you choose should weigh more than your camera body and your heaviest lense.
Important: Pay attention that your tripod has a higher weight than your camera with your heaviest lens.
Use polarizers to erase reflections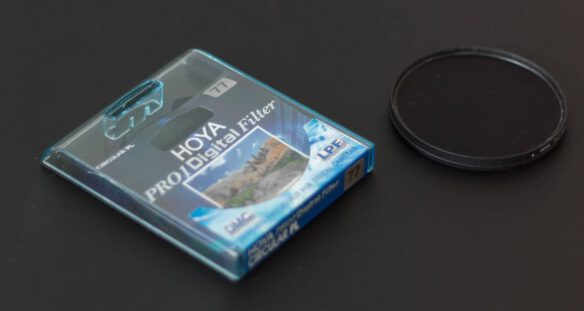 A polarizer is a mountable glass for your lens and a very useful and important gadget for  every car photography equipment. A polarizer kills reflection from objects in your photos. The reflections won't be erased from the hole picture but from several areas. By rotating the polarizer you gonna kill the reflections from another areas of the picture. By using a tripod you gonna be able to take several shots to kill the reflections of different areas in the picture.
Important for your polarizers choice…
Watch the diameter of your lens. The diameter of your lens and your polarizer need to be identically. So you have to choose that polarizer, which fits directly to your lens.  That means you can't use one polarizer for all your lenses, except they have the same diameter value. So choose your polarizer wisely. You will find that diameter value directly on your lens.
Important: Make sure that the polarizing filter is the right size (diameter) for your lens. You can find the diameter on the front of your lens.
Speedlites, softboxes and triggers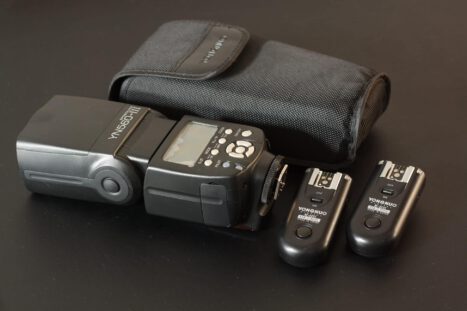 With additional light in your photography equipment you will be able to convert many more ideas and you gonna do great pictures even in low light situations. Even one simple speedlite might be enough, but you will need a wireless flash trigger for that. With this trigger you don't have to mount the speedlite on your camera. Together with a tripod you may take several shots with differently lighted up parts of the car with only one speedlite. In addition use a softbox to soften your light. 
Your softbox should not be too small. Cars are really large object and a small softbox won't have any effects. So you should use a softbox of at least 60x90cm
Important: Watch the compatibily of the speedlites to your camera!